Please let us know how we can help you.  We will respond to you very quickly.
Hours
Open 7:30 AM-5:30 PM
Monday thru Friday
Saturday: 9:00 AM-12 PM
Email: info@GulfOfficeTech.com
Location: Sarasota, FL 34233
Methods of payment accepted: Visa, Mastercard, American Express, Debit cards, P.O., Invoice, Financing, Leasing, Rentals, Cash, Personal Check, Business Check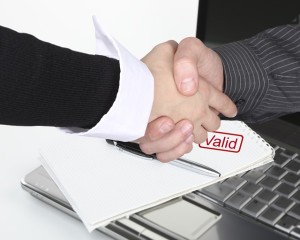 About Us
Office technology,office copiers,IT support:The Problem
Copier sales and service:  The beginning
18 years ago, during my first week of copier sales, I thought, "What am I getting into?"
Copier salesman were told to close a deal at any cost.  If we didn't, we were out of a job.  Now, what does at any cost mean? There were 20 or 30 white lies that bothered me, but here is a sample:
Copy machine repair and service:  what's really included?
A white lie is not a lie…Are you kidding…It was OK to say that your copier printer service agreement  included EVERYTHING;  all parts, labor and consumables(then in small print, consumables were everything the hidden copier manual defined as consumables.  Guess what wasn't a consumable and not covered: All black and color toners, paper trays, sometimes the most expensive part(Drums, or imaging units).  I guess EVERYTHING is not "everything."
You can rope in a purchaser with low copier contract pricing.  Ok, sounds pretty straight forward…yeah right!  They would lower the cost of a black and color print 20% lower than all of the competitors, but they wouldn't tell you about the way they get the money back. They would write hidden costs into the copier or lease contract:  ie. Charge you a $15 per month toner delivery fee, even if you didn't get any toner.  The back of the copier lease says "miscellaneous fees may be applied at any time." Of course in the finest of fine print.  People would also receive a random processing fee, handling fee, gas surcharge, 20% rate increases….you name it.
How about this little trick:  You can get a copier printer service contract for half the price, and all you have to buy is the toner.  Not a bad deal huh?  After you signed the contract, you see that you must buy the toner through that service provider(at any cost they want).  So a $50 toner you see online costs $150!  Furthermore, the contract states if you buy it from another vendor, you "may"(what they mean is will) be charged a penalty for all of the "damage" the 3rd party toner caused to the multifunction copier.  And guess what…The same vendor is in charge of determining the amount of damage…I don't know, call me skeptical, but this should be illegal.
Needless to say, this was a great learning experience.  We now knew how NOT to create our own company, Gulf Office Technologies.  We didn't want to be rich, just comfortable…Most importantly, we wanted to sleep well at night and have our children be proud of us for being successful  the honest way.
Office Technology, copier printers,and IT support:The Solution
Fully covered copier service contracts, Sarasota area IT company :  We mean it!
When we say our copier printer service contracts include EVERYTHING, we mean it.
When we say we can save you thousands of dollars on printer copier rentals, copier printer leases, Sarasota area IT company you had better believe it.
When we say we have no incentive to be dishonest to a customer, because repeat and referral business is wonderful…We are not kidding.
When we say we have fast service, it's not just a call back.
When we say talk is cheap, please contact us to let our actions speak!