Copier Printer Rentals, Multifunction Printer Leasing, Repair Copier Company Sarasota, Bradenton, St. Petersburg
Copier Lease Bradenton Sarasota and Venice
I need an Office copier quote now.
I want to lease a copier printer scanner fax.
Who is the best copier leasing service?
I want to rent a copier printer scanner.
Can I lease a used printer copier?
Where can get a good color copier lease?
I hate copier leases and would like to buy one
How can I find trustworthy copier leasing companies?
I pay way too much for my printer copier lease! Help!
Which printer leasing companies are honest?
Does a commercial copy machine lease company charge high interest?
I don't know, just contact me!
Do you give a discount for multiple office printer leases
Copier Company Sarasota Trusts
My copier printer is jamming, where is a copier company to fix it fast?
My printer won't print or scan, and tired of paying Sarasota copier dealers that overcharge me.
I left a message with a local copier company that I have an error code, and they haven't called back!
I'm stuck in a long term printer service agreement, and need help cancelling it
Our business is moving to the Sarasota area and need a printer service agreement
Who are  copier companies Sarasota businesses use to get running?
If I lease a printer from a copier company, can I pay separate copier service charges?
Just help me fix my printer copier!
Sarasota Copier rentals, Printers For Rent
My copier contract is expiring, and I want an affordable printer quote including printers for rent
We need a short term copier printer rental for our job site
I was duped by certain printer rental services in the past, I want to make sure my next office equipment rental is fair
My business is new and I don't want to be tied into a long term printer contract
Our business credit is not good because we are new or had a charge off…will a printer copier rental service approve me?
I am planning on selling our business, but don't know exactly when, so I need a month to month printer agreement
I think with konica minolta copiers rental is the way to go
I thought printer rental services were all the same, until I gave you a try.
Copier rental, printer rentals-long term, short term
Whether you are a small local Sarasota business, large corporation in St. Petersburg, or your company is visiting the suncoast, we can help with any copier rental or printer rental need!
Low cost, all parts-labor-service-toner included all multifunction copier printer rentals
Flexible all inclusive short term printer copier rentals for events, construction sites, and conventions
Most printer copier rentals can be fully networked so you can: Scan documents fast, print in high quality laser black or color, fax from your PC or MAC…just to name a few
All printer copier rentals include everything: Toners, drums, all parts and labor, paper trays, toner, shipping costs, etc.
We believe you should never pay a hidden fee on any printer or copier rental!
Printer for rent – benefits
With a month to month commercial printer rental you have the flexibility to cancel at anytime.  In other words, you are not stuck in a longterm printer lease.
 In order to rent a multifunction printer, there is no credit check.
As an experienced  printer copier rental service, we have seen only a nominla price increase for most printers for rent versus printer leasing.
Our printer rental services offer fully guaranteed and fully warrantied printer rentals.
If you are looking a for a quality printer for rent, we make sure the price you see is the price you get.
Copier lease and printer leasing- Sarasota, Manatee, St. Petersburg
We have your needs first for copier leases and printer leasing.  Do you feel like you are overpaying for a copier lease?  Do you just want one printer lease payment, and not have to worry about the rest?  Do you feel helpless with your current copier printer lease?  We can help YOU!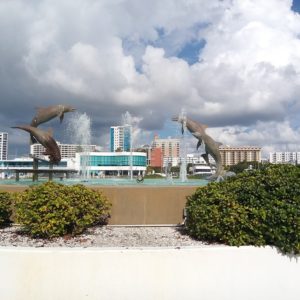 Flexible copier and printer leasing for any size business
We are fully transparent so you do not have any hidden fees or surprises
We do not believe in "tying you down" or trapping you in a copier printer lease
You choose what you lease you want, how much you pay, and what is included, we just show you all of the options.
Lease a wide variety of multifunction copier printers scanners: Konica Minolta, Kyocera-Mita, HP, Ricoh, Samsung, Canon, and Copystar.  Plus more!
Business applications of a copier lease
FMV Office printer lease for easy printer upgrades
Dollar purchase color copier lease for those who want to own the copier
Flexible copy machine lease for seasonal businesses
Color laser printer lease for print heavy institutions
Commercial copy machine lease for high end printing and print shops
A flexible copier lease Bradenton businesses have used for business automation
Copier Leasing Sarasota can count on or a Copier Lease Bradenton businesses trust?
Periodically, with business owners, office managers, and CFO's, just to name a few, there is confusion over the terms copier leasing and a copier lease.  Conventional thinking says the "ing" at the end of copier lease is just the act of leasing a copier.   But after 20 years in the copier leasing industry, we have realized that some people refer to copier leasing as not including a maintenance contract,  and a copier lease includes a copier service agreement.  This is incorrect.  Copier lease and copier leasing are the same thing.
Gulf Office Tech's goal is to help you with a copier lease agreement from start to finish(Actually, most of our customers' "finish" is when they either retire or sell their business, because we keep our customers happy for life!).  We take pride in helping you get out of a bad copier lease, returning the printers and copiers to the leasing company, putting you into an affordable printer lease that is usually FIFTY PERCENT LOWER than your old copier lease.
Used office copiers for sale (or lease), printers, scanners, and faxes
So you don't want to pay a ton of money for your office copier printer, but you are a little leary of used multifunction copier printers.  You don't want a refurbished copier, because you don't want anyone else's problem.  We agree!  Around 90% of our customers choose lightly used office machines…and yes, you can lease a used copier. 80% are repeat customers.  Many refer us to their friends… Why?
We have no financial incentive to sell "junk."  We are obligated to fix any copier printer we sell or lease, and we don't want to waste our money with constant service calls.
Our lightly used copier printers are not refurbished or reconditioned.  They are end of lease machines with around 80 to 90 percent of their "useful" life on them.  Think them as the demo car you buy for thousands less.
All printer copiers are current technology, and guaranteed to do the job for a minimum of 5 years.
We use an 80 point inspection on every all in one machine.  Yes it takes a bit longer, but it's worth it in the long run.
Let us show you how much money we can save your Sarasota area and St. Peterburg area business.
Examples of used copiers benefitting our customers:
Multifunction copier and printer repair and service
Doesn't it always seem like your copier printer has problems when you can least afford them?  Well, unfortunately we are a long way from copier printers that never have paper jams, lines on copies, malfunction codes, dirty copies.  Furthermore, now that "copy machines" are so complex (because they do so much like print, scan, fax, save images on hard drives, search for pdf's etc.), you need highly trained copier experts for you multifuntion copier printer repair and service.  Hence, we offer you:
17 years experience fixing digital copy equipment
average 4 hour copier service response time
preventative office machine maintenance to "prevent" further downtime
highly trained copier printer technicians, who have a vested interest in fixing it right the first time
unlimited lifetime end user support for those under a copier service contract
full range of office machines serviced: Konica Minolta, Kyocera-Mita, HP, Samsung, Ricoh, Copystar, Canon, Toshiba, Xerox, and Lanier etc.
Konica minolta copier printer repair includes:NEC, Oce, and Imagistics
Although we service many different brands of copiers and printers, Konica minolta repair is one of our specialties.  Many Konica minolta multifunction copiers also cross reference as NEC, Oce, and Imagistics.
Highly trained konica minolta copier and printer technicians keep your all in one's moving
Highly skilled konica minolta techs keep your networked office machines printing and scanning
Our fast response time ensures that your konica minolta is attended to quickly, not in 3 or 4 days.
our first time repair rate for konica minolta copiers is almost 98%
Office Printer Repair-Venice to Sarasota to St. Petersburg
Let's face it, office printers can be a pain.  They give error codes, paper jams, lines on your paper, toner rubs off the paper, and on and on.  Most of the time, you think they are unfixable, or too expensive to fix.  The fact is, most office printers are quite easy and cheap to repair.
Our highly trained printer service team will get you going quickly and for very little cost
If we don't fix your office printer, you don't pay us
All of our printer repairs are guaranteed
While we service pretty much any make and model of office printer here is a short list:  HP, Konica Minolta, Kyocera Mita, Xerox, Samsung, Lexmark, Ricoh, Brother
I wish our company would have found Gulf Office Technology a few years ago!  Steve is great with service and has saved us quite a bit of money!
R. Winfree, Sarasota FL
These young men are true professionals. Service is always promptly and courteously provided. When there was a printing issue regarding an important event for the Church. They were right there to deal with the issue. Many thanks for a job well done. Thank you.
We received 2 printer copier lease quotes from other local copier companies, and I was in a pinch.  We had been burned in the past by lease's "the fine print," (like we had to pay for toner when it said "all supplies included, and a monthly toner shipping charge, even when I didn't order toner!  I was tired of having a monthly copier lease payment the size of a luxury car.   Steve came by one morning, and offered a 2nd opinion for the copier lease.
2 hours later, I received the copier lease rental quote.  It was very detailed and the copier service agreement fine print was included .  It looked to good to be true.  It was a little over half of the competitors' lease rates!  We took a chance, and 12 years later, we are still customers.
Thank you!
Purchase an all in one copier printer
Question 1:  "Why would I purchase or buy a color office copier for $10,000?"
Answer:  "You shouldn't!"  This is why are office printer copier prices are usually less than half  of this cost.
Question 2:  "If I purchase a copier printer, do I still get a warranty, or copier service?"
Answer:  " Yes, you simply purchase the printer service agreement separately."
Question 3:  "I really need an explanation how purchasing a copier is different from leasing or renting a printer copier"
Answer:  Call us or send us a request and we can listen to what you want, and we don't tolerate pressure sales or expect an obligation…we just lay out copier and printer purchasing options and let you decide.
Copier Repair Service Sarasota, Venice, Bradenton
When you are looking for a
Common copier repair service questions and answers:
We have 3 bizhub copiers…Are you a Konica Minolta copier repair service?
Definitely, we are a minolta copier repair service!  For over 20 years, we have found that Konica Minolta copiers and printers are some of the most reliable copy machines on the market, and are easy to service as well.  Our minolta copier repair service technicians have a wide range of expertise of konica copiers as well as newtorking bizhubs to your computers.
We have a Kyocera-Mita copier, do you provide a Kyocera printer repair service for my taskalfa?
Yes, as a Kyocera copier repair service, we provide printer copier maintenance for most Kyocera copy machines, scanners, and printers.  We tend to not perform copier service on older color kyocera copiers, due to in our view, certain defective parts.
Our business is in the Venice Englewood area.  Do you charge extra for a Venice Copier repair service?
Of course we don't charge you extra for copier repair Venice, Englewood or otherwise.  Furthermore, since we have a technician who roams your area, you will have a fast copier service response time.
What other brands and models do you offer copier service and repair for?
Our copier repair service repairs models including HP, Ricoh, Savin, Oce, Sharp, Samsung, and more.
HP printer repair-Sarasota, Bradenton, Venice, St. Petersburg
Whether you are a small business in Sarasota, or a large corporation in downtown St. Petersburg, we can help. We keep your HP printers running at an affordable price.  Printers always seem to break when you need them most.  We understand your need for speedy printer service.
Our highly trained HP printer technicians can tackle just about any printer problem
Whether it's color or black and white, small or large printers your are covered
Fast response to help with your HP printers
Fully guaranteed HP printer repair and maintenance
Network Security for Business on the Suncoast
With all of the hacking, wikileaks, email viruses etc. you should be a little frightened.  Just remember, if you are correctly protected, your chances of having your network compromised are less than being struck by lightning.  We can help protect your business network with a few simple steps.  Do you trust a company in India or Russia to protect you?  Does Sarasota/Bradenton/Fort Myers/Tampa Bay sound a little more comfortable?
Malware, Ransomware, Antivirus continuous protection
Email phishing, firewall enhancement
Speedy Data backup and recovery
Affordable and thorough Network protection 24/7
Small Business Networking and IT support
Does your Brother in law's cousin's boyfriend manage your network, and you can't reach him?
Does your current IT company tell you what you should be doing on YOUR computers,  and you can't even add a printer without calling them?
Are you locked into a long term contract?
We can help…..
Per call on site or fast remote network management from a local suncoast IT company
Affordable rates
Short term contracts or a per call basis, your choice!
Easy and efficient server based or workgroup based networks
When your network or computer is not working, we fix it fast!
Copier Printer Service Repair,Rentals,Leasing in the Sarasota-Manatee-St. Pete Area: Examples of Businesses We Service
Real Estate Offices, Property Management Offices, Home Builders, Vacation Rental Offices, Hotels and Motels, Commercial Real Estate
Doctor's Offices, Hospitals, Chiropractors, Insurance offices, Dentists and Dental Services, Mental Health Services
Financial Institutions: Financial Advisers, Banks, Mortgage, Accounting Firms and CPA's, Tax Services
Plumbing and Air Conditioning Contractors, General Contractors, Electricians, Landscaping and maintenance services, Manufacturing
Non profits, Churches, Religious Organizations, Schools, Synagogues, City and County Government
Attorneys,Large Law firms, Lawyer Offices, Legal Services
Marketing firms, Advertising firms, Technology services
Tourism Industry, Food Services, Restaurants
Printer Lease or Copier Leasing?
Rent Plotters or Purchase a Plotter Printer for Sale
Large scale plotter printer scanners offer many businesses the opportunity to save money on blueprints, as well as have it in their offices.  Having a plotter printer in your office will save you time from saving files, driving to the blueprinter, and paying exorbitant fees.  On average our plotter printer lease customers save about 60% compared to the blueprinter.
Benefits of most plotter printer scanner copiers:  Smart touch displays, view and print selected areas, 2 integrated large scale printer plotter rolls (28 and 36 inch plotter printer rolls,) cloud wide format printer, scan to a wide range of file formats, printer and plotter combo have optional folding, windows and autocad drivers, and 600×2400 resolution on most large scale printer plotters.
Several industries benefit from an in house drawing printer plotter. While you can buy a plotter, many companies rent plotter printers.
1.  A pool contractor uses a 24×36 plotter for their drawings to give to other customers.
2.  An engineering firm saw a plotter printer  for sale, but decided to lease it instead.
3.  A civil engineer uses the KIP 48 inch plotter as a plotter printer scanner copier combo.
4.  We had a used plotter printer for sale, and saved a small contractor about $8,000!
5.  A general contractor uses a printer and plotter combo for CAD drawings, as well as files emailed from subcontractors.